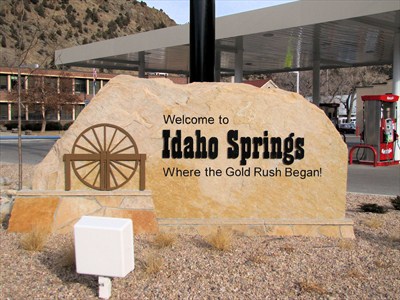 Idaho Springs  is the gateway to the mountains, located just 45 minutes from Denver. Idaho Springs is not just a stop for weekend warriors headed to the mountains, it also offers a rich community. Historically, Idaho Springs was home to the first Colorado gold rush in 1859. The town hosts historic buildings and a quaint mountain town atmosphere. What would be a mountain town without a few spots to grab a cup of jo'? Take a look at our top 3 favorite coffee shops in Idaho Springs.
First up is Mountain Mocha Cafe which is certainly a favorite amongst locals. Mountain Mocha Cafe serves not only breakfast all day, but lunch as well. It also offers coffee from across the world! From South America, Asia, and Africa there is a coffee bean for all pallets. If you are feeling up for some exciting and new flavors be sure to stop at Mountain Mocha while you are in Idaho Springs.
Our second favorite coffee shop is located on Main Street.  Miner Decadence is home to not only some of the best coffee, but chocolate as well! If you have a sweet tooth and a strong love for caffeine, Miner Decadence is your kind of spot.
Last but not least is Java Mountain Roasters. This coffee shop is small and family owned and operated. Java Mountain is one of the oldest coffee shops still in town! This coffee shop operates under the principle that coffee is an art so your coffee will be beautiful and delicious. If you are interested in a shop that buys only the highest quality of Arabica beans, Java Mountain is for you.
Whether Idaho Springs is your final destination, or you are just a stopping on your way to and from the mountains, you will definitely  find a great cup of coffee here! While you are sipping delicious coffee, check out Colorado Zipline as well!