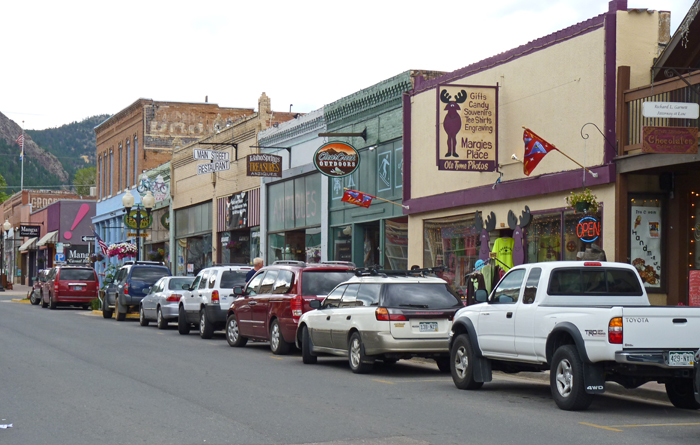 When the whitewater trickles to a stop and what little water is left in the creek freezes solid, you know winter has begun. Idaho Springs is one of those sleepy little adventure towns here in Colorado that you'd imagine freezes in time with the whitewater, but you'd be incorrect. As the outdoor activities start to wrap up, the underground mazes of mines begin to blossom with guided tours and visitors. In addition to the bustling mines, the natural hot springs bring much needed life to the cold winter season. Idaho Springs offers everything from mining tours to natural hot springs to gourmet
food and micro-brew beers.
Idaho Springs is widely considered the heart of the Colorado gold rush, with over two hundred tons of gold mined between 1859 and 1959. This makes Idaho Springs one of the best places to find out about the history of gold mining in the United States, as well a lucrative place to try your hand at mining for gold. The Phoenix Gold Mine is an excellent place to find out exactly what it was like mining in the 1870's and receive some pro tips on how to pan your very own gold. If mining is not your speed do not worry as you can always go a check out the Indian Hot Springs located on Soda Creek for a quick dip in one of their private baths or swimming hole. For an ice cold beverage and lively happy hour, check out the Tommyknocker Brewery for an amazing Alpine Glacier Pilsner or Pine Bough Pale Ale.
Regardless of the activity or the amount of time spent in Idaho Springs this winter, you won't want to miss out on all of the excellent mom and pop shops scattered throughout the town. For more information on what do in Idaho Springs year round, feel free to give a call at (800) 370-0581.