If you are looking for a place to vacation or visit in Colorado be sure to take US Highway 24 and check out Buena Vista.  In Spanish, Buena Vista translates to 'good view' and the views in Buena Vista are spectacular.  Between the Collegiate Peaks and the Arkansas River, the scenery surrounding Buena Vista is not only breathtaking but it is some of the best views that you can find in Colorado any time of year.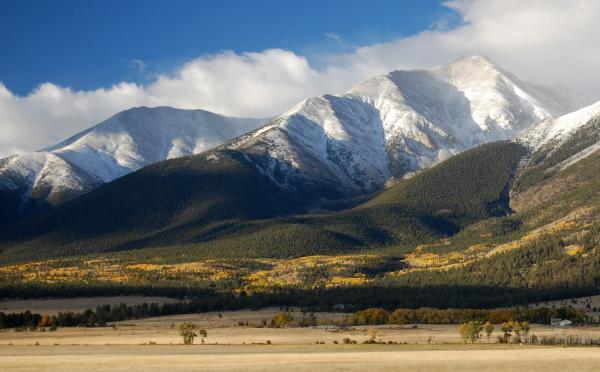 Once you get to Buena Vista there are a number of options if you are looking for something to do.  Buena Vista buds up against the Arkansas River which is home to the most popular sections of whitewater in the United States.  If you have never rafted or are new to rafting check out Brown's Canyon, the most popular section of whitewater in the US.  If you are looking for something more advanced the Arkansas offers rapids near Buena Vista all the way up to Class V. There are also multiple times during the day to go zip lining in order to add some extra excitement to your day.
If you are looking for a little less adrenaline but still want some excitement, hike up Mount Princeton, one of Colorado's famous 14,000 ft. mountains. Climbing a fourteener is considered to be a Colorado tradition and the view from atop Mount Princeton is amazing.  Also, try horseback riding through some of the beautiful wilderness that surrounds Buena Vista.
Buena Vista is a great place to visit and is sure to have something that you will be interested in doing.