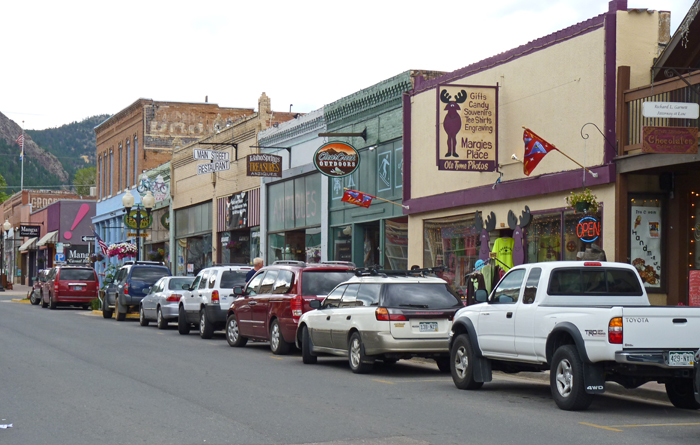 A rafting and ziplining adventure, all in one day? It is definitely possible, and with all of this excitement, one is bound to work up a hearty appetite! Fortunately, our Clear Creek Outpost is conveniently located just a short stroll away from these 5 places to grab lunch in Idaho Springs.
The Buffalo Restaurant & Bar
A long time staple of Idaho Springs, this dining establishment offers a rustic saloon vibe and great ambiance. As referenced by it's name, the Buffalo Restaurant & Bar offers a wide variety of buffalo steaks, burgers and chili. and incorporates buffalo into more traditional meals, such as the meat-lover's pizza or the corned buffalo ruben.
Tommyknocker Brewery and Pub
Truly a Colorado mountain craft brewery, Tommyknockers offers 21 micro brew beers, homemade sodas and an extensive lunch and dinner menu! If great beer and pub grub is what's needed, then this is the perfect place to regain your strength after an exhilarating day of rafting.
Beau Jo's
This favorite specialty pizza joint is located at 1517 Miner St. Beau Jo's  has been a legendary hangout among outdoor enthusiasts since 1973. This unique joint offers a wide variety of meal options, including sandwiches, salads and calzones but what they are really famous for, is their pizza. Beau Jo's philosophy is simple: "Great tasting pizza can be as healthy as you need or want it to be." What distinguishes Beau Jo's from other pizzerias is their use of honey as a natural sweetener instead of sugar.
Smokin' Yard's BBQ 
If your group is craving a true southern style BBQ experience, then plug Smokin' Yard's BBQ into your GPS and scoot on over! You can eat inside, sit at the bar, or enjoy the view of the Clear Creek on the back patio, while chowing down on some delicious smoked BBQ.
The Vintage Moose
This local favorite sums up their dining experience by simply stating "ice cold beer, cocktails, and pit smoked BBQ sandwiches all in a tiny tavern that's big on bull." The Vintage Moose not only cooks up a mean BBQ and mixes a deadly bloody mary, but is home to live music throughout the season.
So, whether, you're rafting up an appetite or starving from ziplining, Idaho Springs has great dining options for the all your friends and family. Be sure to make your lunch or dinner reservations, so that it coincides with your mid-tour lunch break or is waiting for you after your trip is complete!