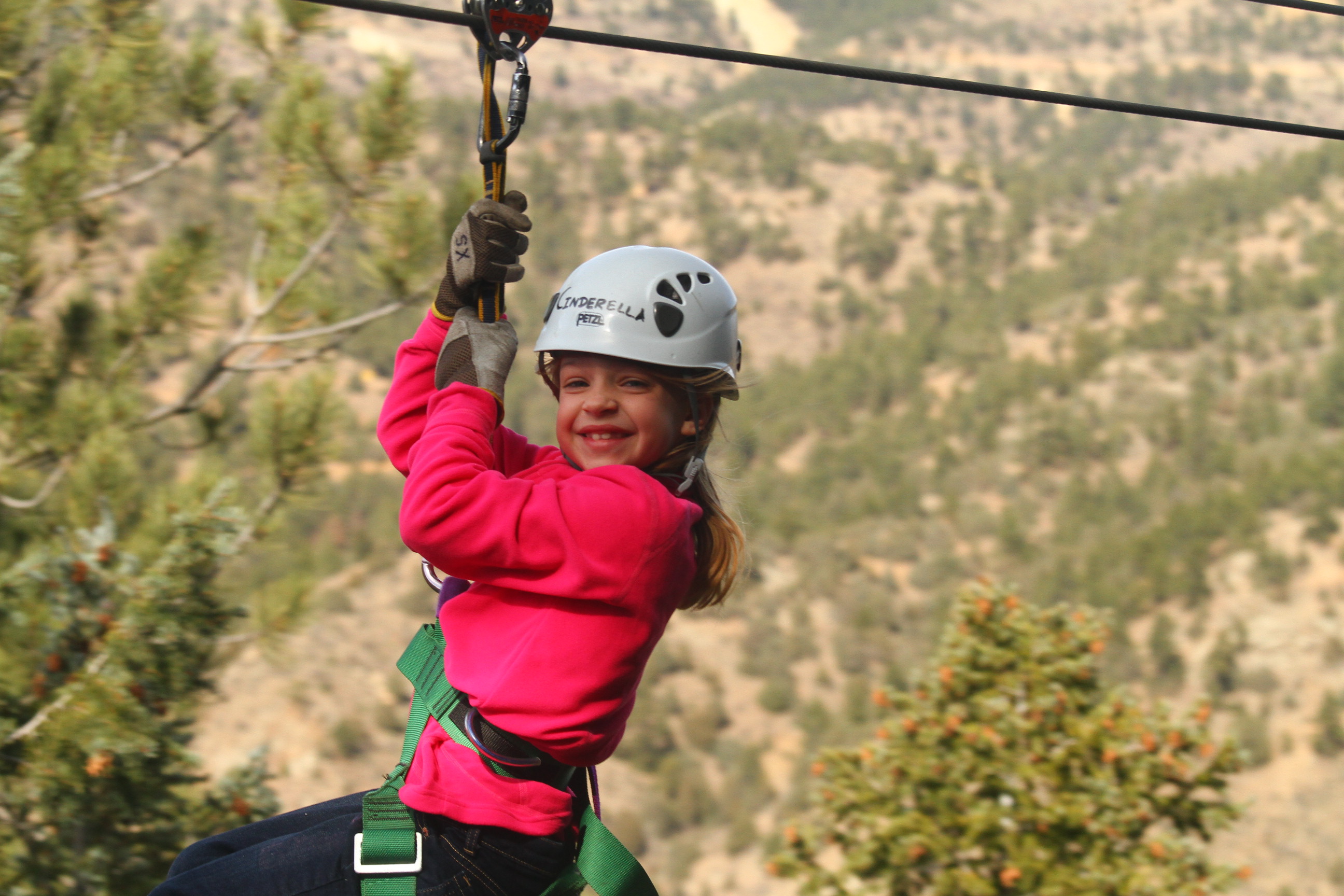 Chances are, you might be more intimidated to zipline than your 10 year old son or daughter. With the plethora of activities available to today's youth, most people will be hard pressed to find a kid not willing to take part in an adventure such as mountaintop ziplining.
The one issue that may arise when taking kids on a ziplining adventure is going to be their age and weight. At AVA Zipline, we have two different zipline locations that provide
guests with two very unique courses. With these different courses comes different weight and age minimums. Our Idaho Springs Outpost  consists of six different ziplines that traverse an entire mountain side flying over cliffs and through forests. The course has a minimum age of 7 years and minimum weight of 50 pounds. The tour starts with a quick ride through town and up a dirt road that takes you atop the mountain before embarking on the course.
Our other zipline course is located in Granite, Colorado next to the beautiful and famed Arkansas River. With a minimum age of 10 years and 75 pounds, this seven zipline course packs a real punch. The older kids will love it along with Uncle Charlie.
Both courses have a different feel and look, but both are just as exciting and thrilling. Not only that, but both courses are conveniently located at our rafting outposts. With world class rafting departing from both locations, AVA is the perfect place for a summer family outing.